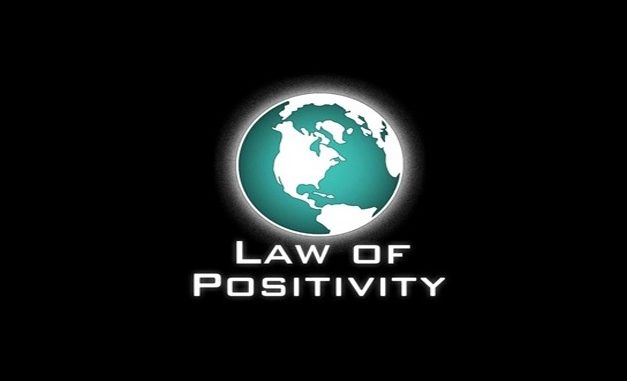 Founder of Law of Positivity – Steven E, uses the Law of Positivity to achieve more. He explained how anybody can leverage this powerful principle. According to Law of positivity – a person's beliefs manifest their reality; people attract their images that are stored in the brain. By shifting the focus from your broken self or negative thoughts to powerful positive vibes and mindset, anyone can change their outcome. The most important is to learn to go inwards and pull the negative thoughts and feeling from the root.
Law of Positivity's mission is to remind every individual, around the globe – that life is full of things to be grateful for. LOP team is always willing to educate, empower and encourage and lead a happy, healthy and fulfilling lifestyle.
Steven E says, "When you connect to your inner spirit or your God self you realize that you are a spiritual person. So, meditating and going inwards and deleted old pictures of your old negative personality and most importantly is connecting to your God-self." He further adds, "using positive, uplifting messages – affirmations and images can directly enter the subconscious mind and quickly transform your thoughts, beliefs and behaviors for success. And this is the exact thing that we are trying to do through Law of Positivity. It's all about focus and energy!"
People who choose to be a part of LOP; will be guided through every walk of life. Benefits to be a part of Steven's LOP:
Learning powerful techniques to remove self-limiting beliefs,
Creating a mindset to achieve ultimate success,
Learning that your love is within you,
Recognizing that all the answers are within,
What you seek is seeking you,
Ways to improve relationships, careers, financial goals and even health,
Personal development and adapting positive behaviors,
Becoming a better, improvised version of yourself,
Learning the amazing powers of gratitude,
Choosing a more fulfilling life and moving you from ordinary to extraordinary,
Setting life's goal and ways to attain it,
Gaining clarity on ones life Purpose,
Expanding life's vision,
Rising above self-doubt,
Upgrading self image,
Understanding the value of time and time management,
Realizing the power of Self Love,
Finding happiness in small things of daily life routine,
& much more…
For more information about Steven E, Law of Positivity and Life Transformation, please visit http://lawofpositivity.com/.
About Steven E:
Founder & CEO of Law of positivity, Steven E uses the law of positivity to achieve more abundance, more wealth, more success and move to lead a better life through re-training the mind. With his personal and professional experiences and with over 24,000 hours in meditation, He is the undisputed leader in his industry, and has sold over 2 million books worldwide which has created over 60 million dollars in the publishing world.