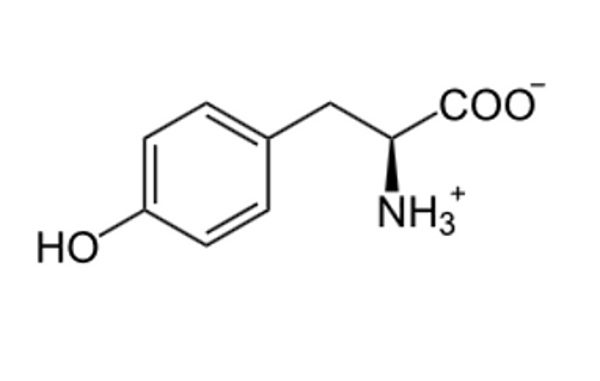 L-tyrosine is another amino acid that plays an essential role in the creation of dopamine and noradrenaline, two neurotransmitters that also support mental alertness and focus. This allows the substance to reduce the brain damage and other bodily harm associated with stress and fatigue while enhancing focus, giving it its role in many nootropic substances.
A number of studies have found tyrosine to be useful during conditions of stress, cold, fatigue, prolonged work and sleep deprivation, with reductions in stress hormone levels, reductions in stress-induced weight loss seen in animal trials, and improvements in cognitive and physical performance seen in human trials.
Tyrosine does not seem to have any significant effect on cognitive or physical performance in normal circumstances, but does help sustain working memory better during multitasking.
Industrial synthesis
L-tyrosine and its derivatives (L-DOPA, melanin, phenylpropanoids, and others) are used in pharmaceuticals, dietary supplements, and food additives. Two methods were formerly used to manufacture L-tyrosine. The first involves the extraction of the desired amino acid from protein hydrolysates using a chemical approach. The second utilizes enzymatic synthesis from phenolics, pyruvate, and ammonia through the use of tyrosine phenol-lyase.
---
Supplements with L-Tyrosine:
---
References